This is a camp open to anyone and everyone no matter where you're coming from!
Take Your CrossFit Skills to the Next Level
Choose from 3 different 4 week programs that will teach you the fundamentals of Hanstands, Ring Muscle-ups, and Bar Work.
Coach Ian Stratton will teach you the fundamentals or take you to the next level no matter where you're starting from. Both beginner and advanced athletes are welcome!
Each class will be about an hour long, including:
- 5 minutes of Warm-up
- 25 minutes of Skill Work
- 20 minutes of Strength Work
- 10 minutes of Mobility Work
Each class will also include homework based up ing the skill taught in class.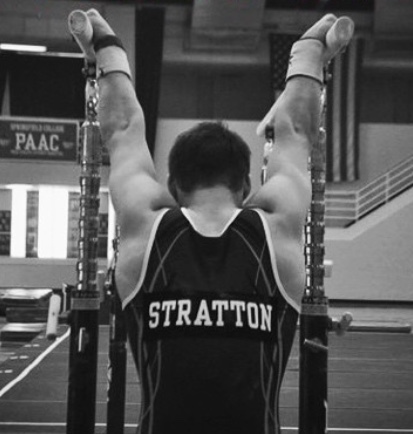 Coach Ian Stratton has been involved in gymnastics for 20 years. Through those years he's spent 7 years coaching to all age groups. Trusted by many, he's professionally coached gymnastics skill alongside Olympians such as Blaine Wilson, Morgan Hamm, David Durante (now owner of PowerMonkey), John Roethlisberger, and John Macready at the gymnastics camp Flip Fest.
His competitive career also includes 4 years of competing for Springfield College against Division 1 schools, receiving medals at the eastern College Athletic Conference Championships, as well as qualifying for the D1 NCAA Championships
What Are The Dates of The Camp?
Each camp will be run in 4-week blocks on Saturday morning at 10:30am. You also have the option to sign-up for individual 4 week blocks or sign-up for all 12 weeks at a discount rate! The 4 week blocks will be scheduled as so:
- June 8th - 29th: Handstands
- July 6th - 27th: Swinging Muscle-up on Rings
- August 3rd - 24th: Bar Class
Register For Camp by Purchasing Here!